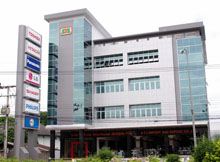 ABOUT US
S.T. L. Commercial Co., Ltd., established in 1990, is the comprehensive Import & Export enterprise located in Maesot Town, Tak Province, THAILAND. We are an experienced international trading company sourcing products worldwide and export to Myanmar country. Throughout the decades, we have developed a strong customer base and extensive distribution network within Myanmar. Our main products for export are Home Appliances, Computer & Peripherals and Electronic Components. As the company has grown over the years, we have expanded to other industries including Construction Material, Pre-Owned Automobile, Agricultural Machinery and several S.T.L. Private Owned Brands.
We are entrusted by many major brands to be the Sole Authorized Exporter and Dealer to Myanmar country through the Maesot trade gateway. Our major partners include HITACHI, TOSHIBA, PANASONIC, LG, SHARP, PHILIPS, HATARI, TCL, HAIER, etc. In addition, we are granted the exclusive rights to be the Sole Authorized Exporter and Dealer of TPIPL, the major cement manufacturer through Thailand border to Myanmar.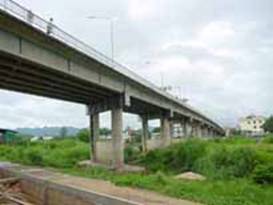 Maesot Town is the location where Asian Highway (AH1) links between Thailand and Myanmar. With approximately 300 kilometers distance from Yangon City in Myanmar, it is the most important and the most convenient gateway to distribute goods to the Myanmar country. S.T.L. Import & Export Co., Ltd Headquarters is situated on the Asian Highway (AH1) merely 300 meters from the Thai-Myanmar friendship bridge. The international infrastructure is currently under extensive expansion to support the fast paced growth through this gateway.
We are enthusiastic about providing the best services to our current business partners and interested in expanding the relationship with the new trade alliances.